TRON (TRX) Witnessed a Record Fall at 18.52% in a Week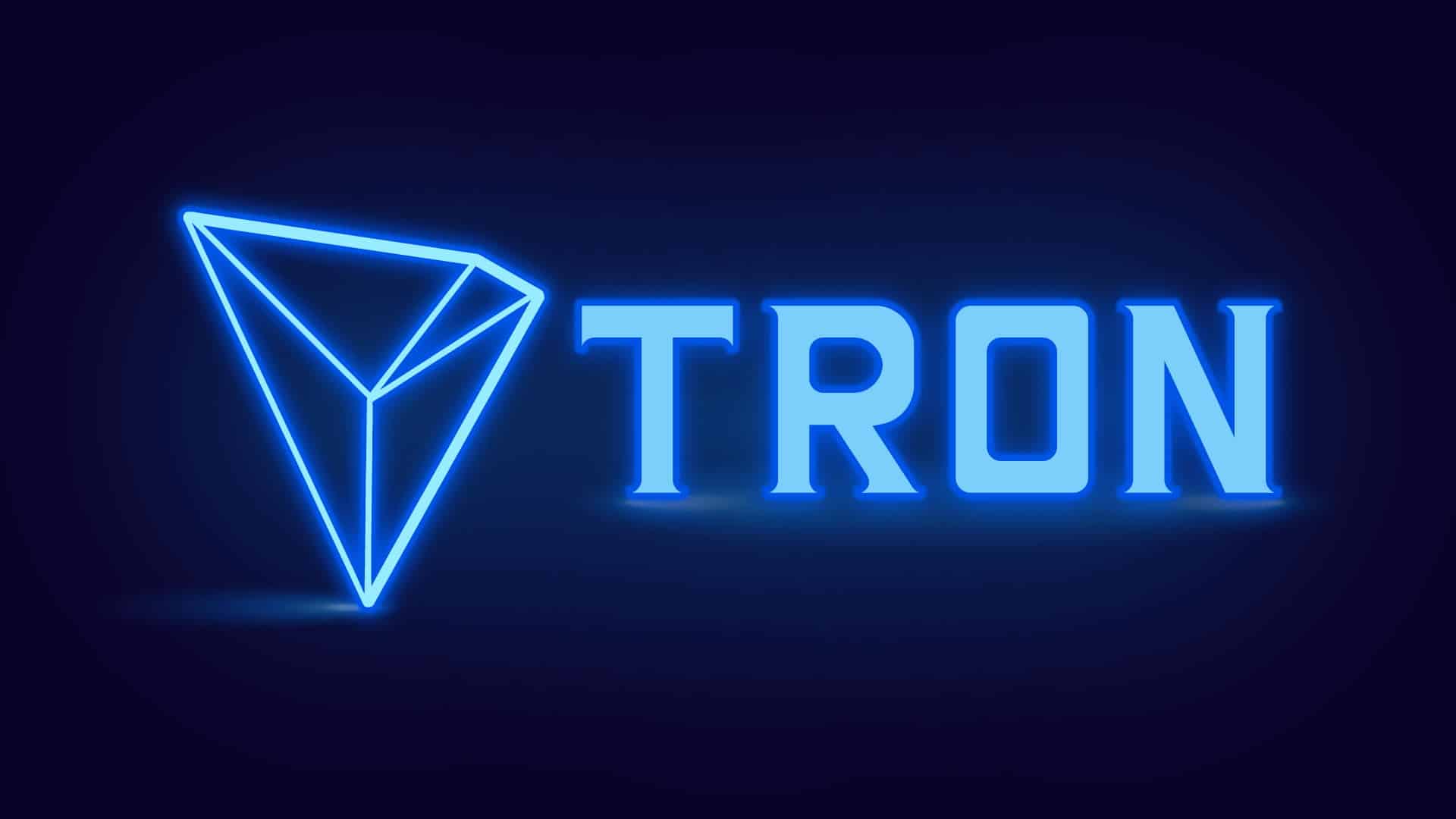 TRON's last seven days' trend witnessed a sudden change in the price pattern. The initial few days saw decent stability, and it was followed by a steep fall in the value. TRX price is currently being traded at $0.016614 after an 18.52% reduction in a week.
TRON Price Analysis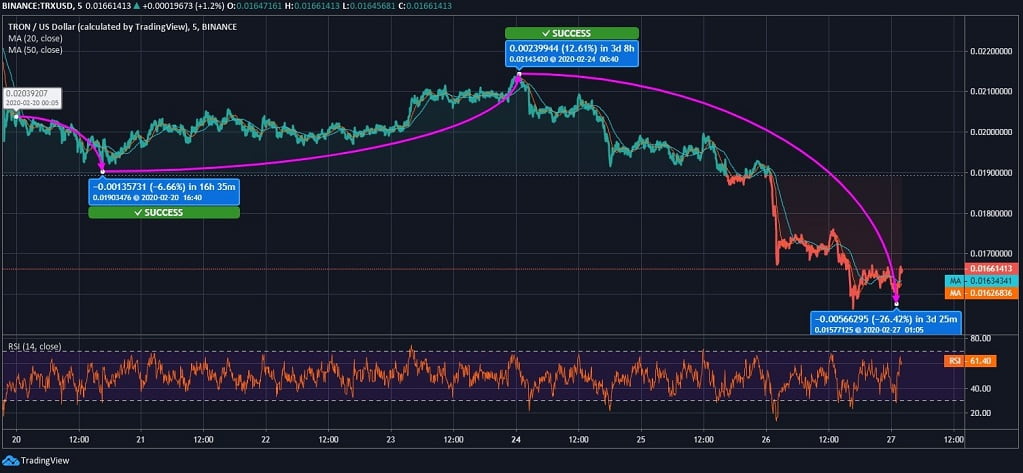 TRON opened the week on February 20 at $0.020392, and in the next 16 hours on the same day, the price fell by 6.66% and got placed at $0.019034. It was followed by a 12.61% price recovery that added $0.0023 and pushed the TRX price to $0.021434 by February 24. The last variation happened between February 24 & 27. In these three days, the TRON price was compressed by 26.42%.
A similar trend is noticed in the market cap as well. On February 20, the market cap stood at 1.325 billion USD, and it has been tapered off by a moderate value and fallen to 1.084 billion USD.
TRX coin's RSI is at 61.40 points. And the currency's current price is trading above its short-term daily moving averages viz., 20 & 50 Days. As per the technicals, TRON coin may head upwards in the upcoming hours to recover from previous losses. Its next halting point is likely to come at the resistance of $0.018.