Tron (TRX) Reflects Tremendous Fall and Touches 30-day Low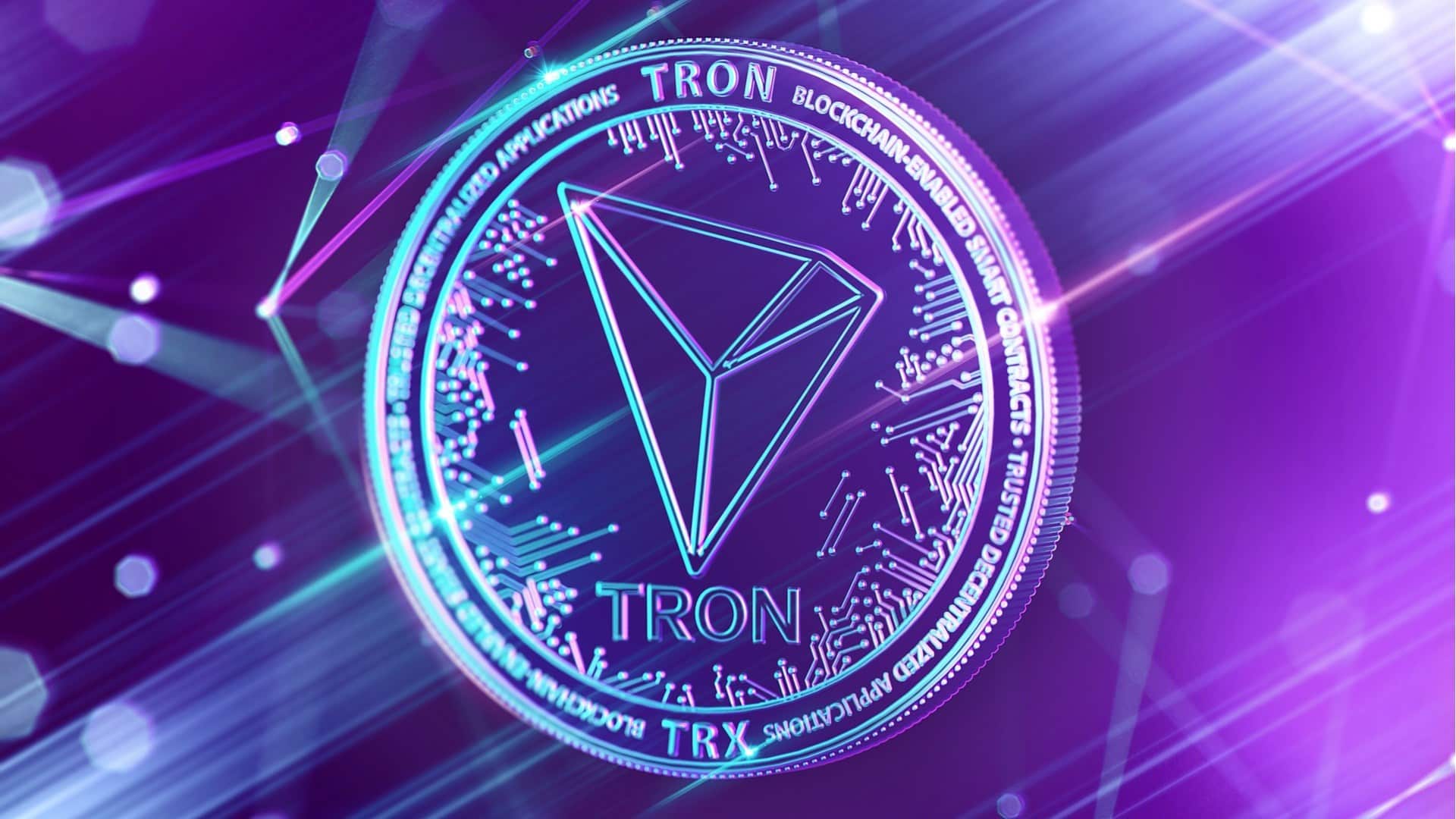 Tron is counted among top players in the market. The coin is often seen struggling its way back amid the fluctuating market. Recently, the TRX coin was trading upwards, but the momentum was caught by a hard blow, and Tron price again started falling. The year to date movement is reflecting heavy drop in the price. The recovery is speculated to take place in some time.
Tron Price Prediction
TRX coin began the year at $0.0207. Starting from January, the price shoots up to $0.02653. The coin escalated in January by 27.66%. In February, the Tron price dropped to $0.024 by 9.62%. In March, the coin recovered and touched $0.0254. In April, the currency slipped to $0.0248 by 2.40%. In May, Tron price shifted to $0.037 by 51.61%. The downtrend started in June, and the TRX price dropped to $0.0326 by 13.14%. The fall stayed intact in July and took the coin to $0.0224 by 31.26%. Further, the currency slipped to $0.015 by 30.37% in August. The downtrend took the coin to $0.0145 in September. There was a slight improvement spotted in October, and the Tron price went up to $0.0198. In November, Tron is again experiencing downfall and is positioned at $0.0145.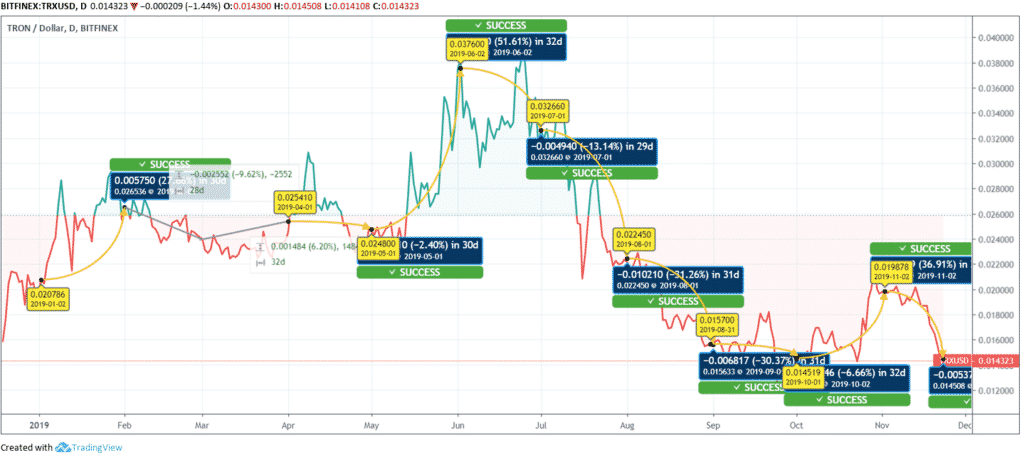 The TRX coin is presently dealing at $0.0143. The coin seems to be moving towards the immediate support level. The price might drop to the next support level in the coming hours. If the Tron price movement reverses, then the coin might escalate to the immediate resistance level.
| | |
| --- | --- |
| Resistance Level | Price |
| R1 | $0.015533 |
| R2 | $0.016583 |
| R3 | $0.017594 |
| Support Level | Price |
| S1 | $0.013472 |
| S2 | $0.012461 |
| S3 | $0.011411 |