DeFine Gets Strategic Investment From Tron Foundation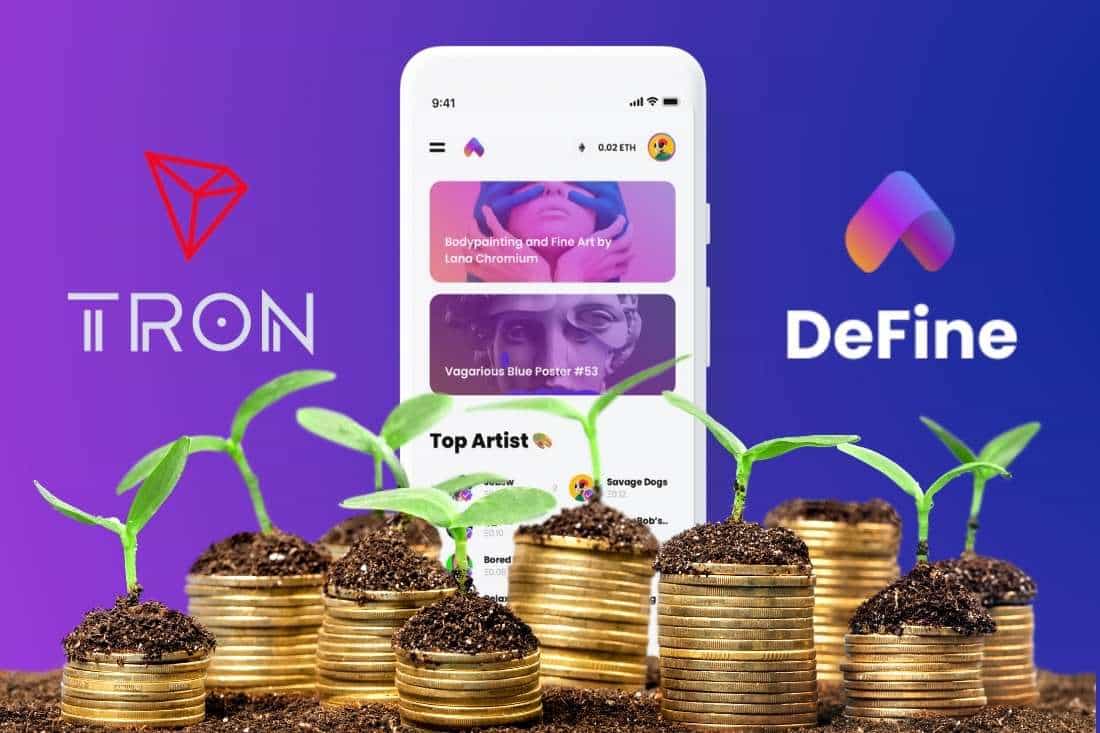 DeFine, the well-known social NFT platform, recently announced joining hands with Tron. The platform is getting strategic investment from the Tron Foundation to develop new products. Moreover, DeFine will utilize the funds to expand its NFT multi-chain ecosystem and explore new NFT Metaverse.
Tron Foundation has not made investments in such platforms frequently, making DeFine one of the rare platforms to achieve this. After Tron Foundation delivers the promised funds, both ventures will collaborate to build Tron's first NFT marketplace. In addition, Tron will use the platform to conduct NFT-based auctions soon.
Tron and DeFine agreed on the strategic partnership in early August. With DeFine joining the Tron ecosystem, creators and users across the world will get better transactions and trading experiences. In addition, the integration will bring down the transaction fees and speed for customers.
Moreover, DeFine will use the opportunity to explore new prospects. Acquiring DeFine's unique NFT-based social profile system will also bring growth for the Tron network.
This is not the first collaboration for DeFine this month. DeFine recently held an auction for Jun Aquino's paintings of Manny Pacquiao, PacMan. The platform joined hands with powerFan.io for the auction. The partnership took place through ONBUFF's IP platform.
Jun Aquino became the first Asian artist to showcase the Art of Boxing category on the West Coast Boxing Hall of Fame. The artist created a painting of Muhammad Ali, which Manny Pacquiao signed. The auction will start on August 26th and will run for 48 hours.
The event offers two auction slots and will run on both PowerFan and DeFine. In addition, it will offer two NFTs in two slots, both being an ERC 721 token. With such an event lined for DeFine, joining hands with Tron Foundation is a great opportunity for the platform. The NFT marketplace is quickly climbing the ranks of popularity, and recent collaborations will boost its growth significantly.