EOS may climb up to $4 by the end of the month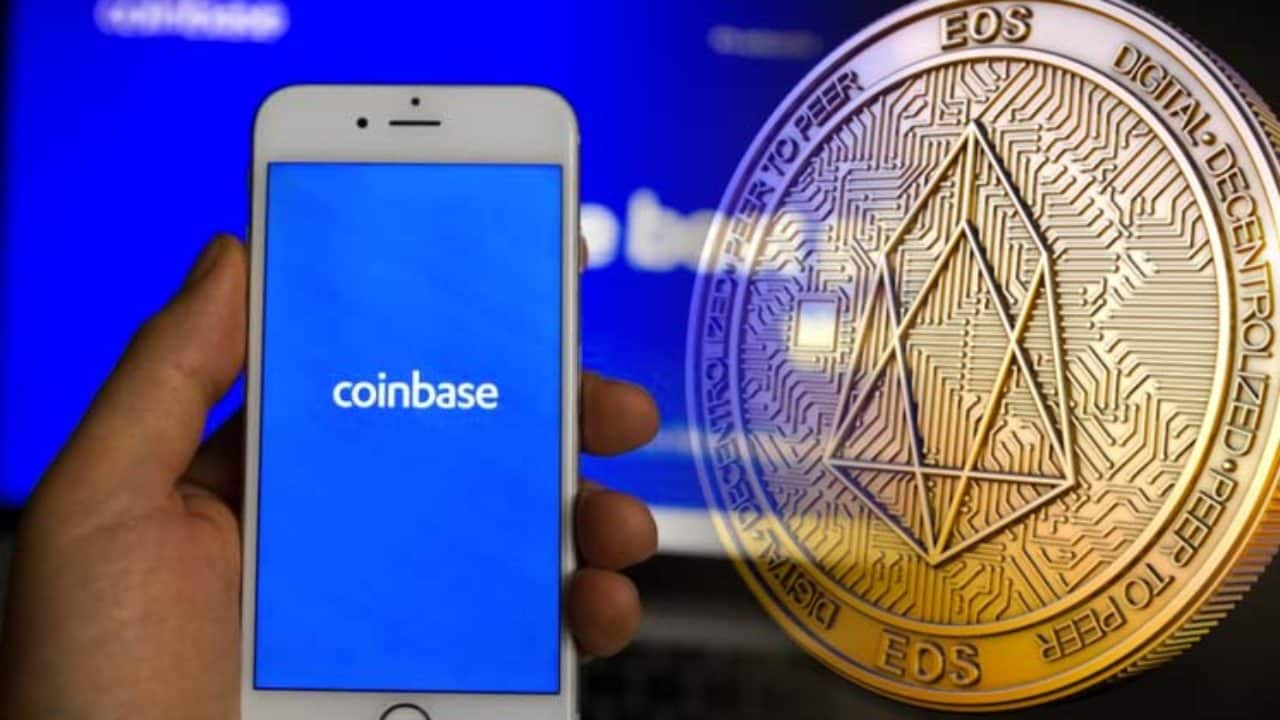 EOS may start trading between $4 and $4.5 in the early next month
EOS may end the day trading at $3.7 or above
EOS has been good performing crypto in the top 10, and it may turn into a better one over the next few months. The current market performance of the coin also indicates that rising trends are just about to start and it may happen from next month onwards.
EOS Price Analysis
As on August 24, 2019, at 10:14:46 UTC, the price of EOS token is noted to be $3.59, and it is seen to be moving upwards now. The coin has recorded a downtrend of over 4% in the last one day dipping from yesterday's highest value at $3.77 to its current value. The coin started trading yesterday at $3.61 but then climbed up soon and reached up to $3.77. It has been slipping down since then but may gain momentum again soon.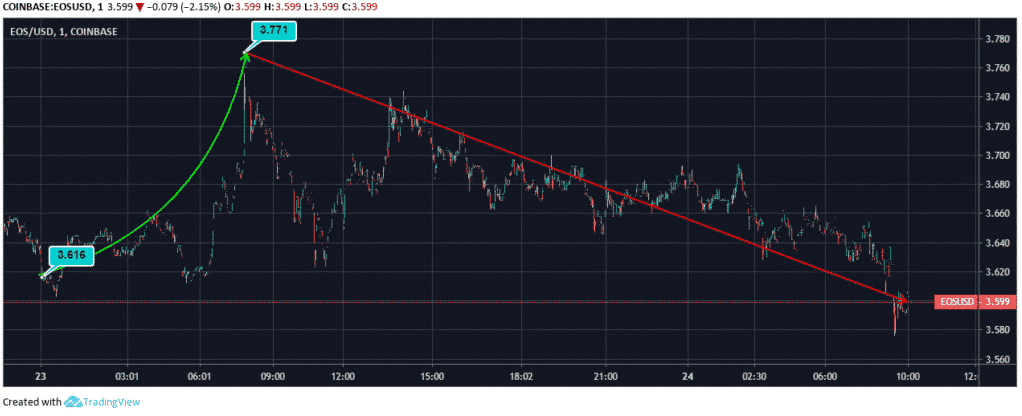 The price of EOS token is now $3.59 and 0.00036088 BTC
The market cap of the coin is now $3,351,313,267
The 24 h volume of the coin is $1,396,843,170
The ROI of the coin is noted to be 250.15%
The circulating supply of the coin is 928,777,169 EOS
The lowest recorded value of EOS yesterday was $3.61, and it is currently trading below this value. The coin may take good jumps in the next few hours to close the day on a better note.
EOS may rise up to $3.90 in the next few days and start trading above it for a longer time. It may close the month trading at around $4 if the next week recovery is on a consistent basis. From next month onwards, EOS may rise up to $4.50 in the initial two weeks and may make some good progress for bigger targets like crossing its 90-days high at $8.59 by the end of the year.
This is a good time for bulk investments in the EOS token and starts saving up for future benefits. It may happen in the next few months or maximum by the early next year.